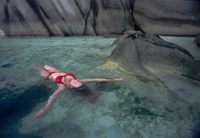 granite beach, La Digue, Seychelles
The sensual wave-washed sculpting of granitic boulders lend an appropriate setting for the serenity and grace of the human form.  The red bathing suit helps emphasize the cool pastel hues of this surreal beachside grotto.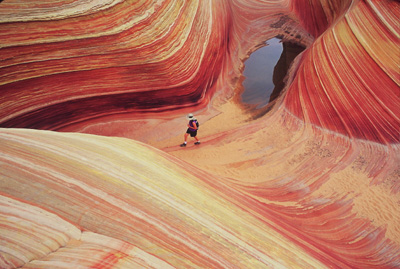 sandstone canyon, Paria Wilderness, Arizona
The visual impact of stunningly striped candy cane swirls that paint the contours of a remote desert canyon is bolstered by the passage of a backpacking explorer.