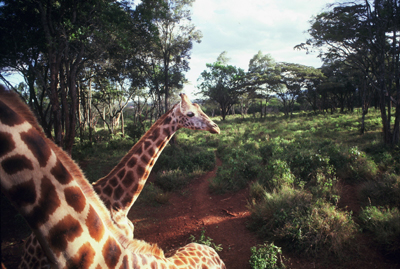 Giraffes, Masai Mara, Kenya
A giraffe-eye view of an acacia forest is made possible from an observation post and a wide angle lens. The acacias are the animal's favorite food and it is only through the highest blood pressure in the zoological universe that the heart is able to keep the skyscraping foragers supplied with the essentials of life.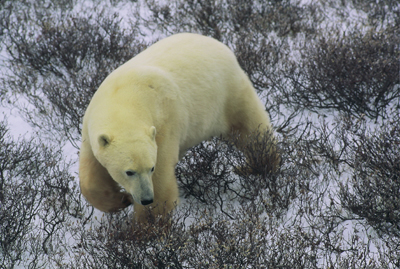 Polar Bear, Churchill, Manitoba, Canada
Polar bears on the prowl for a dwindling supply of berries are agitated as they make their way across the tundra to await the freezing of Manitoba's Hudson Bay. There they attend a frozen supermarket and await the surfacing seals at selected air holes in the ice. Their white coat suits a predator role amongst the vast expanses of the snowy north.