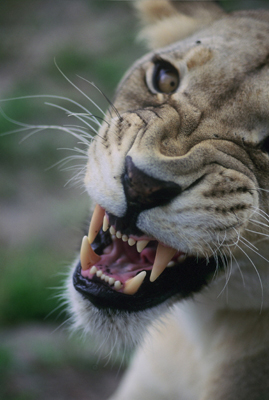 Lion, Zambia
The exciting energy of a snarling lion requires intelligent distance, but may be effectively captured with a telephoto lens of not less than 200mm. A beanbag or improvised bracing cushion can best ensure sharp images that crisply capture a menacing feline.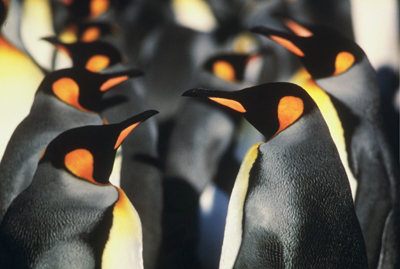 King Penguins, South Georgia Island
King Penguins may best be portrayed from their eye level. A shallow depth of field provides a graphically vibrant pattern that helps fill the entire frame with the colors of one species.