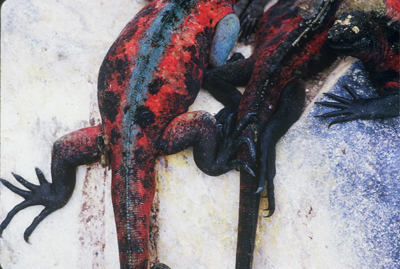 Christmas Iguanas, Espanola, Galapagos
The Christmas Iguanas lazily warming themselves in the Galapagos yield a striking display of Yuletide color. The bleached backdop provides the essential contrast to the complex colors and textures of this endemic creature.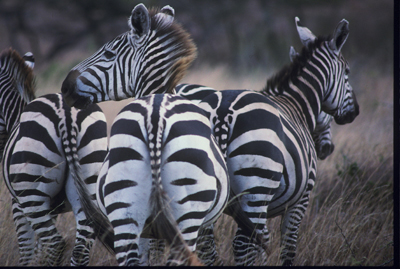 Zebras, Masai Mara, Kenya
Sometimes a rear view produces the most compelling angle. Perhaps the most beautifully designed derrieres in the animal kingdom, the zebra's instinctive herding behavior produces a dizzying field of stripes. Said to thwart the landing preferences of the tsetse fly, their telltale pattern are surely the most distinctive markings in the horse family.