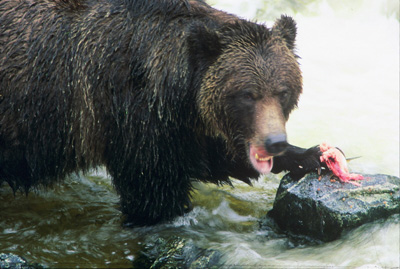 Grizzly Bear, Knights Inlet, British Columbia, Canada
A grizzly bear rips into his salmon buffet as saffron colored roe spills onto the streamside dining table. Sitting motionless for hours in a soaking rainforest is sometimes required for capturing that perfect moment of ursine satisfaction.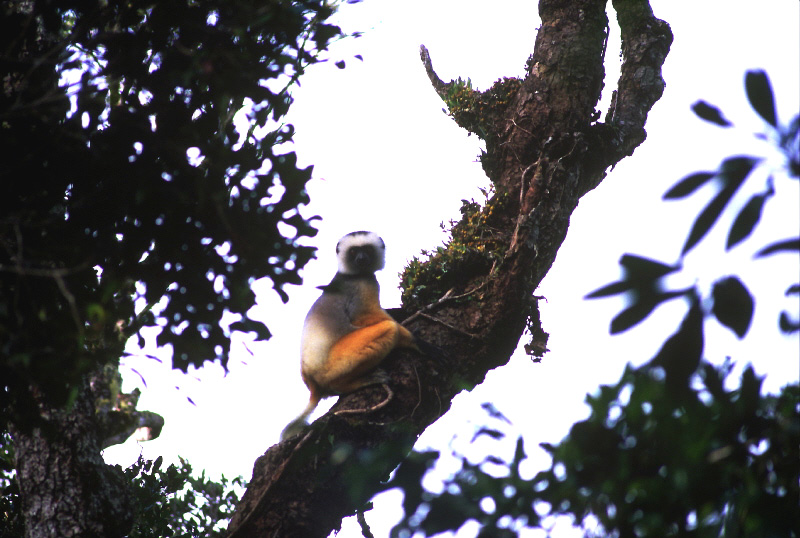 Diadema Sifaka, Madagascar
By gingerly tiptoeing through Perinet's rugged Madagascan forest, you can sometimes surprise rarely seen lemurs briefly descending from their usual high canopy playground. Here is seen one of the few color images in the wild of a diadema sifaka (propithecus diadema diadema).